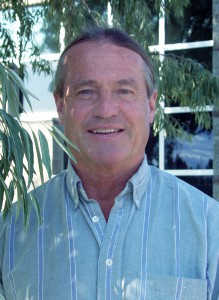 Lowell Jaeger teaches creative writing at Flathead Valley Community College in Kalispell, Montana. He is founding editor of Many Voices Press and recently edited New Poets of the American West, an anthology of poets from western states. He has also edited two anthologies of Montana poets,Poems Across the Big Sky and Poems Across the Big Sky II. He is a graduate of the Iowa Writers Workshop, winner of the Grolier Poetry Peace Prize, and recipient of fellowships from the National Endowment for the Arts and the Montana Arts Council. He lives in Yellow Bay, Montana, on Flathead Lake.
Jaeger has been awarded the Montana Governor's Humanities Award for his work with the Project on Civic Reflection (Valparaiso University) since 2004, serving as a national trainer, teaching others to lead discussion sessions. In Montana, he leads discussions with AmeriCorp and VISTA volunteers serving Montana Conservation Corps and Montana Campus Corps.  His essay about leading discussions with Montana Conservation Corps—"Picks, Pulaskis, and Poems"—was included in the "United We Serve" website for the Corporation for National and Community Service.
In May 2017, he was named Poet Laureate for the State of Montana. As part of the position, he has committed to presenting Poetry 101, 101 poetry events (at least) to be held across the state. To date, he has hosted and participated in readings, speeches, panel groups, and discussion gatherings throughout Montana.
Publications:
War On War  (Utah State University Press, 1988) Nominee, Los Angeles Times Book Award
Hope Against Hope  (Utah State University Press, 1990)
Suddenly Out of a Long Sleep  (Arctos Press, 2009) Finalist, Paterson Poetry Prize
WE  (Main Street Rag Publishing Company, 2010)
How Quickly What's Passing Goes Past (Grayson Books, 2013)
Driving the Back Road Home (Shabda Press, 2015)
Or Maybe I Drift Off Alone (Shabda Press, 2016)
Earth-Blood & Star-Shine (Shabda Press, 2018)
Edited:
Poems Across the Big Sky: an anthology of Montana poets  (Many Voices Press, 2007)
New Poets of the American West: an anthology of poets from 11 Western states (ManyVoices Press, 2010)
Poems Across the Big Sky II: An anthology of Montana poets —with Hannah Bissell (Many Voices Press, 2016)