Mission Statement
We are a non-profit, all volunteer literary press.
We are based on the Flathead Valley Community College campus located in the beautiful Flathead Valley of Northwest Montana. We aim to serve Montana writers, especially Native American writers.  Our books are meant to showcase diverse voices from rural places.
The Team
Lowell Jaeger, Editor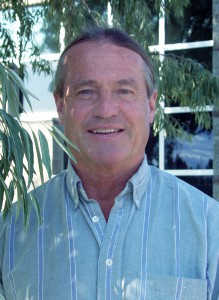 Lowell Jaeger is founding editor of Many Voices Press and recently edited New Poets of the American West, an anthology of poets from western states. Lowell has taught writing classes at numerous conferences and workshops and is currently Professor of English/Creative Writing at Flathead Valley Community College (Kalispell, Montana), where he also serves as Humanities Division Chair. He is a graduate of the Iowa Writer's Workshop, winner of the Grolier Poetry Peace Prize, and recipient of fellowships from the National Endowment for the Arts and the Montana Arts Council. Most recently, Lowell was awarded the Montana Governor's Humanities Award for his work in promoting civil civic discourse. Lowell Jaeger is author of six collections of poems: War On War (Utah State University Press, 1988), Hope Against Hope (Utah State University Press 1990), Suddenly Out of a Long Sleep (Arctos Press, 2009), WE (Main Street Rag Publishing, 2010), How Quickly What's Passing Goes Past (Grayson Books, 2013) and Driving the Back Road Home (Shabda Press, 2015).
"As a writing teacher, it's really fun to show students they have a lot to say. Generally, they come into the classroom saying nothing ever happens here. And I remind them that to the rest of the world, a place where you can get eaten by a grizzly bear is pretty exciting. Then they start telling the story of their lives, and we've had some really huge successes…. The students have become my best friends."  –  Lowell Jaeger
 Hannah Mae Bissell, Assistant Editor
Hannah Bissell was surprised to discover her passion for poetry at the age of seventeen. Since then, she has earned a Master of Fine Arts Degree in Poetry from Pacific University, where she studied with Sandra Alcosser, Peter Sears, Ellen Bass, and Leslie Adrienne Miller. Her work has appeared in Cloudbank, Minerva Rising, The Whitefish Review, and others. As Assistant Editor for Many Voices Press, she helped compile two poetry collections: Poems Across the Big Sky and New Poets of the American West. Hannah teaches writing, poetry, editing, and publishing at Flathead Valley Community College, and she is the founding editor of As It Happens, an academic journal showcasing student writing and projects. In most of her spare time, Hannah is a freelance editor. She spends the rest of the time reading, writing, crocheting, or playing with dogs.